Zhirovaya Bay in Kamchatka
Kamchatsky Krai - is one of the most beautiful and amazing places, not only in Russia but also in whole world.
There are on the peninsula all the gifts of nature: volcanoes, rivers, lakes, oceans, mountains, hot springs, geysers and more. Even if you have already been to the Kamchatka Peninsula many times, you can still get a lot of fun and look at something new and unusual, for example, a place like Zirovaya Bay.
The first name of the Bay sounds like "Inadin." This name it got from its indigenous inhabitants, Itelmen, who called it so because there was the main spawning of "zhiruyuschaya" north pacific herring. Locals hunt for herring and it gave "Kamchadals" many gifts (food, fat for candles and much more).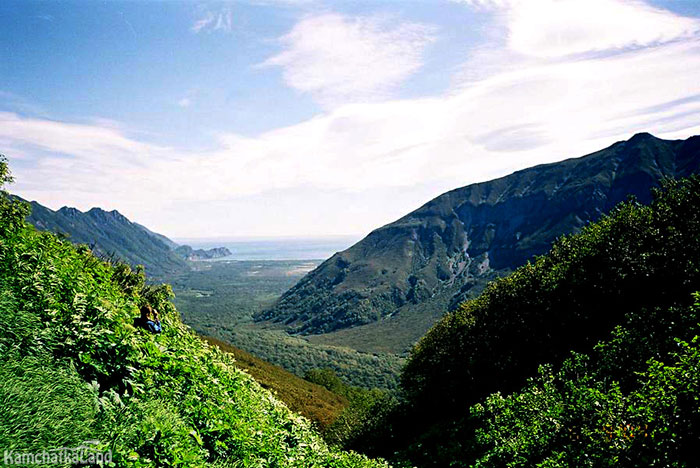 Mystery Magic Bay
Let's start with the fact that the fatty Bay according to tourists and locals is one of the most picturesque places in Kamchatka. It is as beautiful as geysers and volcanoes. Year-round visitors come here seeking adventures and new experiences: fishing, diving, Jet Ski, underwater fishing and much more.
The landscape of the bay is very diverse. Here you can admire the mountain slopes and a large tundra and seacoast, and various animals even those who listed in the red book. In general, everywhere beautiful nature charms you.
In addition, it should be noted the fact that the environment in Zhirovaya Bay is healthy to visitors. Clean air, varied climate, long time no melting snow cover - all this creates a great atmosphere for a healthy lifestyle and recreation. After visiting the bay, you feel like 10 years younger, fresher and stronger.
No wonder the administration of the peninsula organized here several wellness centers with a diverse program. Health-giving tourism is flourishing in Zhirovaya Bay and every year getting better.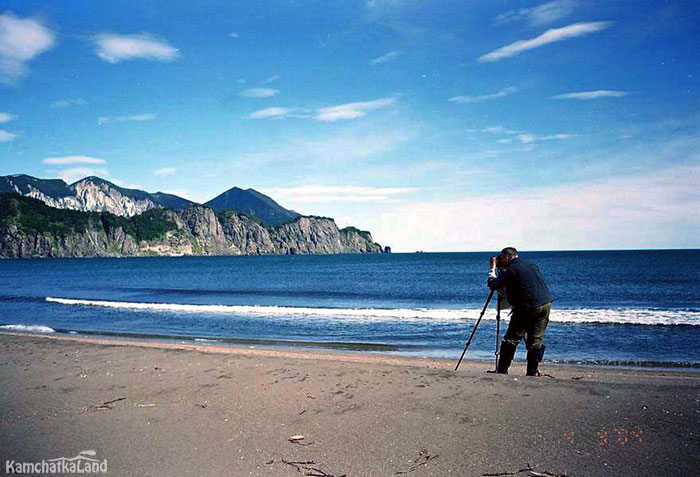 Landscape and sights of Zhirovaya Bay
Zhirovaya Bay - is a complex of natural sites and phenomena that are simply excite tourists. In this complex, there are sandy beaches, hillsides, waterfalls, Zhirovaya River with its amazing fishery, Zhirovski hot springs, ocean and much more.
Aside from recreation centers, Zhirovaya Bay is famous for its successful fishing. It is on the shores of the bay all year gather crowds of fishermen amateurs and professionals who want to impress everyone with their catch.
During the year, there are several major events, involving as the locals and tourists alike.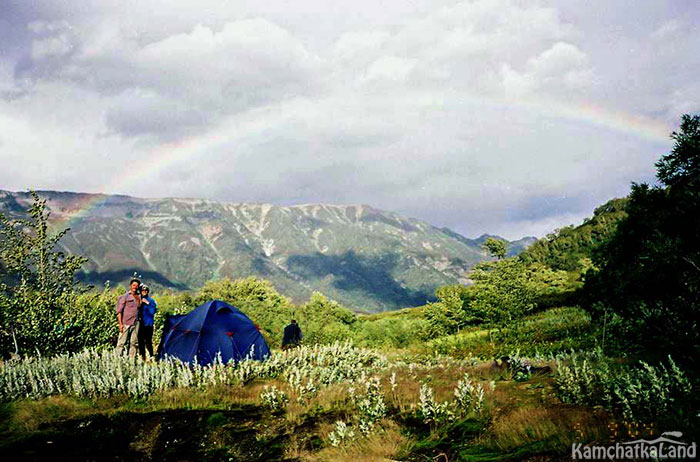 Zhirovski Hot Springs
We should say about Peninsula sights such as hot springs Zhirovski. Especially popular are Voynovskiy and Zhirovsky. They have found a cozy place in the area of the river valley, 12 and 15 kilometers from the ocean.
Beauty of the valley is not so easy to find, it's hidden from the eyes of curious visitors behind the mountain ranges and rivers, so to get here is not as easy as it may seem, but there is a special charm. Two rather difficult roads start from Paratunka. The way takes 1 day. It is better to go to Zhirovski thermal springs with an experienced guide.
As already noted, the springs are located in a very beautiful and picturesque place at the Zhyrovaya River. It's two boiling and seething springs with a plenty of thermal exits. Natural pools so attracted that it's difficult to look away. It seems incredible that nature has created this beauty.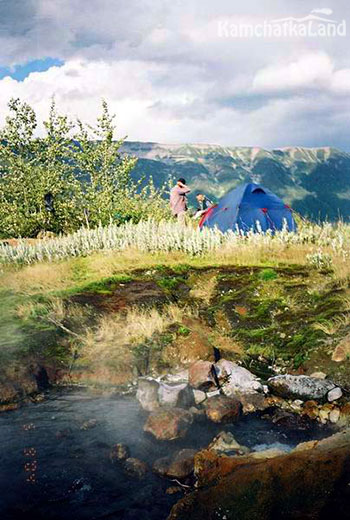 The great power of Kamchatka
Kamchatka is a wonderful place, which is, of course, is famous not only Zhirovski hot springs. However, unfortunately, we are told a little about them. All the laurels are given to volcanoes and geysers, however, only real travelers go here who are ready to overcome all obstacles, following his dream.
It is better to visit Zhirovaya bay with an experienced guide, because the path can be dangerous, especially for beginners who are not prepared for possible difficulties and do not know the specifics of the chosen path. In any case, a lot of pleasant experiences and new knowledge are guaranteed! May be this springs will be a start of your fascinating insight into the peninsula.